Setup
1.Install program dari CD/DVD atau download dari website http://www.xshot.web.id/, Setelah jendela Welcome muncul, klik "Next" (mohon tutup program-program lain sebelum proses instalasi).
2. Bacalah aturan dengan seksama lalu klik "I accept the terms in the agreement (A)" untuk melanjutkan. Selanjutnya, klik "Next".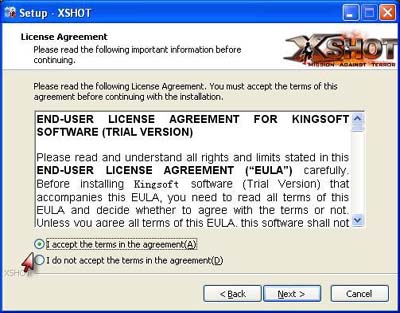 3. Untuk memindahkan tujuan/path instalasi, klik "Browse", lalu klik "Next" untuk menetapkan tujuan instalasi.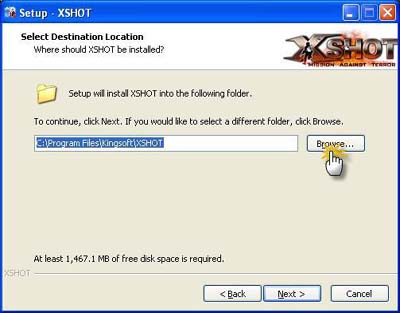 4. Tentukan pilihan "Start Menu", "Shortcut", dan "Quick Launch" seperti yang diinginkan, lalu klik "Next" untuk melanjutkan.
5. Kamu bisa membuat "Shortcut" di desktop dan "Quick Launch" dengan mencentang kotak, lalu klik tombol "Next".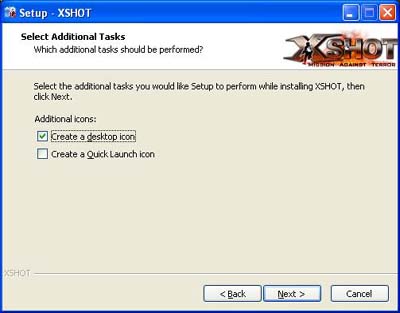 6. Klik "Install" untuk memulai proses instalasi.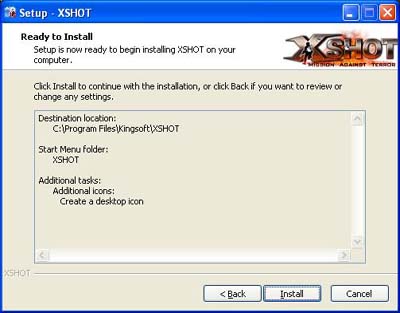 7. Tunggu sampai proses instalasi selesai, lalu klik "Finish".